BarterQuest is a trading platform for the individual consumer. BarterQuest supports trading in all types of goods, services, and real estate, from anyone to anyone, anywhere in the world. You can also localize your search for trading alternatives. By actively matching HAVES and WANTS, it allows people like you to realize the possibilities of getting stuff for stuff, of excluding the middle man, of avoiding the need for money to get what you want.
BARTERQUEST IS FREE!
Save money, be green, and have fun.

BarterQuest is a cashless trading site. Not only will trading save you money, but by recycling your things you are conserving our resources and preserving our planet. Join the BarterQuest community!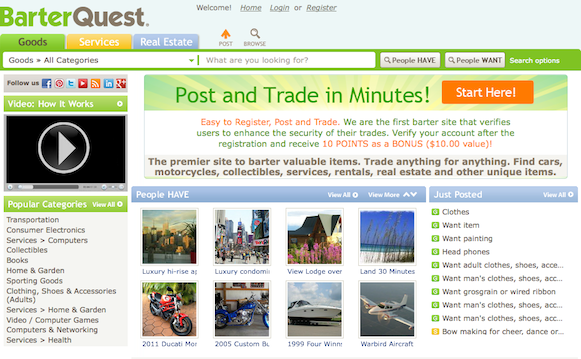 New User?