Management Discussion
It is a common story, and in this case true. Three people who had been working together for a number of years were having coffee at one the ubiquitous coffee houses in New York while waiting for a rain shower to pass. The subject of barter came up. A friend was involved in a business to business trading site in the Czech Republic. This raised a question. Was there an Internet platform for individuals to trade? We were not familiar with one. Why not? After a lot of Internet surfing, more conversation, and more coffee, Michael Satz, Paul Bocheck and Bianca Han founded JPM Global, Inc. to develop BarterQuest as a user friendly and interactive trading site for individuals. Their confidence in BarterQuest was borne from their intuitive recognition of a "big" idea, but was also based on their combined 65 years of experience in establishing and operating entrepreneurial ventures, in the engineering of software and the development of hardware for Fortune 100 and startup companies, and in new product development.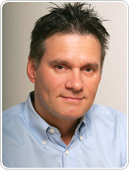 Dr. Paul Bocheck, President and CEO, began building computers as a boy in the basement of his house in the former Czechoslovakia at a time when IBM dominated computers and the old Soviet Bloc countries were chasing Western technology. His entrepreneurial mind and early interest in computer science led him to pursue foreign studies. He graduated from St. Petersburg Electrotechnical University with an MS degree in Computer Engineering. He left his homeland in 1989, the year before the "Velvet Revolution," with a one-way ticket to the West. He continued his career in IBM and KDD, Japan, before receiving an MS degree in Computer Science from the Polytechnic Institute of New York University and M.Phil. and Ph.D. from Columbia University. As a CTO, project manager, research scientist, and developer in Fortune 100 and startup companies, Paul brings to BarterQuest more than 20 years of experience in computer engineering and new product development. Dr. Bocheck is an Adjunct Professor in the Department of Electrical and Computer Engineering at the Polytechnic Institute of New York University.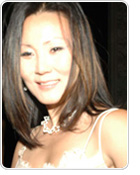 Bianca Han, Executive Vice President, Secretary and Treasurer, attended university in her home country and proceeded to do what at that time was quite unusual for a Korean woman, travel extensively and unaccompanied throughout Asia, Europe and the United States. This willingness to follow her own path has remained a constant in her career. She worked as a purchasing agent for foreign corporations operating in Korea, for a Korean trading company, and as the liaison between a major U.S. fashion house and Korean manufacturers. In 1990, Bianca started her own design company in New York. As CEO of Han New York she successfully overcame the obstacles common to any startup company, relying on marketing and new product development to differentiate her company from its competitors. She has placed Han New York on the back burner to pursue the BarterQuest opportunity, importantly assuming responsibility for the oversight of Web design.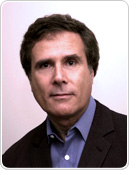 Michael Satz, Chairman and Founding Investor, started his career as a lawyer, graduating from Harvard Law School in 1974. After several years practicing at a major New York law firm, he realized that when participating in business transactions he could receive more satisfaction from solving the whole puzzle put before him rather than being limited to providing only the legal input as one piece, albeit an important piece, of the puzzle. In fact, several of his clients "accused" him of being entrepreneurial. Pleading guilty, he became part of the first generation of senior management in the financial guaranty insurance industry, creating a legal road map as the first general counsel in the industry and, thereafter, establishing many of that industry's key operating principles as the Chief Operating Officer of Ambac. Thereafter, he founded and was the CEO of Assured Guaranty, a New York Stock Exchange listed financial services company. As the CEO of ACA Capital, Michael managed its successful turnaround from the brink of insolvency and positioned the company for its initial public offering on the New York Stock Exchange. More recently, he has acted as the Vice Chairman of Big League Barbers, Inc., a national franchisor that is utilizing new structural and marketing techniques to penetrate an otherwise well established market.